Allergy Alert
There are nuts or nut products, wheat & dairy products used in this facility.
Cottage Cafe Signature Item
This icon indicates our favourite items.

Breakfast Boat / $5.95
An open-faced flaky butter croissant with the Whole Pig's bacon cooked crispy, egg, mixed pepper and cheddar cheese

Breakfast Burrito / $6.95
Fluffy scrambled egg, Whole Pig crumbled bacon, mixed peppers, onion and shredded cheese in a toasty wrap served with salsa
Yogurt Parfait / $4.95
Cup filled with creamy yogurt, mixed seasonal fruit and house-made granola
House-Made Scone / $3.45
Cheese, blueberry or original scone served with your choice of butter or berry jam
Breakfast Charcuterie Board for 2 / $18.95
Assortment of home-made baked goods piled high with seasonal fruit, yogurt with house-made granola. The ideal shareable breakfast treat!

Kiddo Breakfast Board / $8.95
Baked goodie, fresh fruit, yogurt & raisins

House-made quiche / $6.95
Individual sized & available either vegetarian or with locally sourced meats and fresh vegetables baked to perfection
Soup / $7.95
Big bowl of steamy soup served with a slice of fresh bread
Lunch Charcuterie Board for 2 / $24.95
Lots of delicious locally source rolled deli meats & cheeses, thick bread slices served with hummus, olives, fresh vegtables, assortment of dried fruit & nuts with crispy biscotti to finish! Please pre-order if possible

Kiddo Lunch Board / $10.95
Rolled meats, cheese, veggies & dip, crackers & a little treat for dessert!

All sandwiches served open faced on a hoagie bun with a crunchy dill pickle spear and kettle chips!
the Dougie / $12.95
Sliced roast beef piled high with onions, sharp cheddar cheese with house-made horseradish & grainy mustard aioli

the Laker / $12.95
An assortment of deli meats, swiss cheese, lettuce with house-made pesto mayo and topped with a sweet balsamic glaze & spring mix to finish

the Port / $12.95
Fresh tomato & mozzarella, pesto spread throughout, finished with a balsamic glaze drizzle & spring mix


balsamic beet / $12.95
Mixed greens, beets, crumbled goat cheese, sliced walnuts topped with balsamic glaze & finished with your choice of dressing on the side

Caesar / $12.95
Crunchy romaine with crispy bacon chunks from The Whole Pig, shaved Parmesan & croutons. Creamy caesar dressing on the side.
Cobb / $12.95
Mixed greens, crunchy romaine, thinly sliced ham, boiled egg, bacon, mixed peppers, red onion, tomatoes & cucumber served with your choice of dressing
Dressings: Creamy Ranch, French, Thousand Island, Italian or Balsamic Vinaigrette

Desserts (Please Pre-Order)
Carrot Cake / $6.95
Decadent moist carrot cake with chopped pecans and a tangy cream cheese frosting! Drizzled with caramel sauce & sprinkled with icing sugar to finish
cheesecake by the slice /  $6.95
Choose from a rotational selection and always garnished with sweet sauce & fresh fruit- most are Gluten Friendly too!

House-Made Baking & Goodies
cinnamon buns / $3.45
Traditional gooey cinnamon with a cream cheese icing
CROISSANT / $3.25
Flaky Baked Butter Croissant
Sugar Croissant
Chocolate Drizzle
Almond & Chocolate Drizzle Croissant
Muffins / $2.95
Chocolate chip
Blueberry
Morning Glory
sweet bread slice / $2.95
Lemon Poppy Seed
Coffee Cake
Cookies / $1.95
Soft Chocolate Chip
Old Fashioned Oatmeal Raisin
Brownie / $2.25
Lots & lots of delicious chocolate packed in this decadent treat

Drip Coffee
(Medium & Dark Roast)
Medium / $2.75
Large / $2.95
Tea / $2.95
Earl Grey
English Breakfast
Chai
Green
Lemon
Peppermint
Decaf

Always a double shot & never an upcharge for dairy alternatives!
Caramel Macchiato / $4.75
River (London) Fog / $4.75
Kid-ccino / $3.75
Frothy milk with sprinkles!
Single Syrup / .50
Vanilla
Chai
Hazelnut
Lavender
Gingerbread
Cinnamon
Peppermint
Salted Caramel

Iced Chai Tea Latte / $4.75
Lemonade w. fresh mint leaves / $4.25
Pink Lemonade w. fresh citrus garnish  / $4.25

Orange & Apple Juice / $2.49
Still Water or Soda (Coke, Diet Coke, Gingerale, Iced Tea) / $2.49

Saturday and Sunday's in July - August, pre-order via email or phone required by midnight the night before.
GRAND BEND BOATER BASKET – SERVES 2 / $45
Choose from one of our baguette sandwiches & choice of one full-size Balsamic Beet Salad, Cobb or Caesar salad, 2 bakery treats and kettle chips served with two iced cold lemonades. Great idea for a day out on Lake Huron!

YACHT CLUB CHARCUTERIE – SERVES 2 / $30
Locally sourced rolled deli meats & cheese curds, house-made crostini or bread slices, house-made herbed olive oils, delicious pickles and olives, crisp grapes, sweet biscotti served with two sparkling waters! Awesome idea for a snack during the afternoon or evening boat tour!
BEACH BOX – SERVES 1 / $10
Yummy house-made muffin, seasonal fruit, sliced veggies & dip, two chocolate drizzled biscotti and kettle chips. Amazing forgot-a-snack option!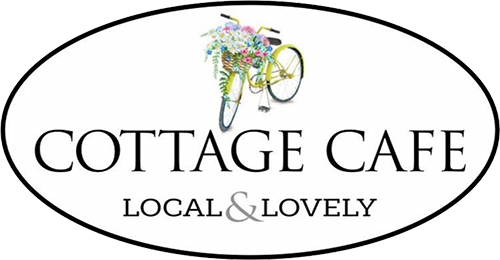 OPEN
WEDNESDAY - SUNDAY
7:30am – 3pm