Boutique & Specials
The Cottage Café is proud to partner with many great local businesses to bring local goods & offer a large assortment of unique items in our boutique
 Boutique & Local Partners Include; 
Rheo Thompson Candies, Arva Flour Mill, Lake Life Cozy Co, PaperHearts Co, Lavendar Hives Honey, Boxcar Donuts, Bayfield Berry Farm, Fire Roasted Coffee Co, The Garlic Box, Picards Peanuts & many other fabulous businesses!
Wednesdays we offer fresh homemade breads 
Wednesdays we also host a Cottage Cafe Vegetable Market with the fresh & locally sourced produce
Thursday we have our Cottage Cafe Coffee Club, enjoy your favorite beverage and we will upgrade your drink size, on the house!
Thursdays we also release two new baked goods every week. Always fresh, delicious and made in house!
TGIF! We have partnered with Boxcar Donuts in London to offer the freshed & most spectacular gourmet donuts on Fridays! Please preorder should you require a bulk order.
We operate on a First Come First Serve Basis, we do not accept reservations- however we do have a very large patio & indoor venue 
We typically sell out daily- to avoid disappointment please pre-order your favorite baked goodies by calling the cafe 519-914-2233 or email (24 hour notice is appreciated)
We strive to bring a warm, kind & comforting atmosphere, we ask that you are always respectful to our hardworking team!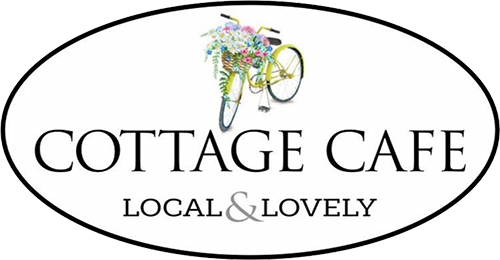 Closed for the Season- See you Spring 2023!